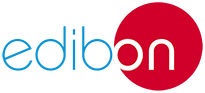 With our own engineering team, Edibon has been responsible for the design, manufacture and installation of our equipment for more than 40 years, also offering an extensive training and after-sales service.About 98% of our production is exported to institutions in more than 140 countries, both in Higher and Technical Education centers and in Vocational Training or Business Training Centers.
SOME OF OUR CUSTOMERS AND PARTNERS
WHAT DO THEY SAY ABOUT US?
I would definitely recommend EDIBON International for the personalized treatment, the solutions provided for updating the laboratory with very versatile teaching units and with good documentation, the continuous advice on the design of the proposal, as well as the deadlines for the shipment and installation.
We relied on EDIBON for the quotation and installation of teaching equipment and the training of teaching staff to use those units in the fluid mechanics, hydraulics and heat transfer fields. I emphasize the professional level, cutting-edge equipment, quality and good service.
EDIBON has helped me to select suitable equipment to carry out laboratory experiments, providing viable alternatives and technical advice on the operation of the equipment. The professionalism of the team that make up EDIBON and the kind treatment offered to me at each stage of the process are not the only guarantees of my satisfaction as a customer, but also the high quality, versatility and topicality of the units.
On behalf of AIN SHAMS UNIVERSITY, I'd like to thank EDIBON INTERNATIONAL for their cooperation and understanding of the situation from the beginning of the project, as well as the negotiation about the equipment till the end and the fast shipping service they provided.

Client:
The Charles Darwin University, in Australia, is positioned in thirty-fourth place among the 200 best universities in the world with less than 50 years old, and is within 2% of the world top university.
Departament:
EDIBON launched this complete Chemical Engineering laboratory, at Casuarina Campus, in June 2013.
Description:
It has a great variety of computer-controlled equipment (with SCADA), such as gas absorption columns, catalytic reactors, heat exchangers and distillation units, among many others. These teams are ideal both for the practical teaching of engineering subjects and for conducting applied research.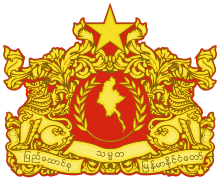 Client:
Myanmar Ministry of Science and Technology, Myanmar.
Description:
This ambitious large-scale project was completed in June 2016. Equipment from all our Mechanics area was supplied to 28 technological universities in Myanmar, perfect for experimentation and demonstration of theoretical concepts such as Fatigue, Impact, Torsion and Flexion, Buckling, Free and forced vibrations, among others. During the installation and subsequent training, both students and teachers had the opportunity to perform many of the practices that can be carried out with the teams, resolve doubts and become familiar with the operation of the equipment.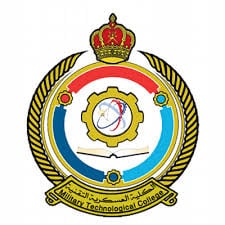 Client:
Oman Military Technological College, Omán
Description:
Our EDIBON SCADA-NET System (ESN) was installed with great success in this outstanding military school, providing a unique tool that increases teaching performance and efficiency by allowing many students to work simultaneously with our teams; In this case, high-tech equipment such as TDEGC (Application of Diesel Generation Group, Computer Controlled) and TBMC12 (Test Bench for 1 and 2 Cylinder Engines, 11 kW), among others.
REQUEST INFORMATION ABOUT OUR EXPERIENCE