Creating an EFFICIENT LABORATORY, you can improve the performance of your students and the understanding of all theoretical concepts in a simple and fast way. Having a well-designed laboratory, equipped with the most advanced technology available on the market and designed by EDIBON, will help you to:

Quick 

understanding.

Clear theoretical concepts

 through practice.

Time 

saving.

Easy 

teaching.

Increase 

teaching efficency.
Reduction 

of teching costs.

Integration of classroom and laboratory

in the same place.
At EDIBON, we help you with the design of your laboratory from the first stages and we offer you a complete service and monitoring: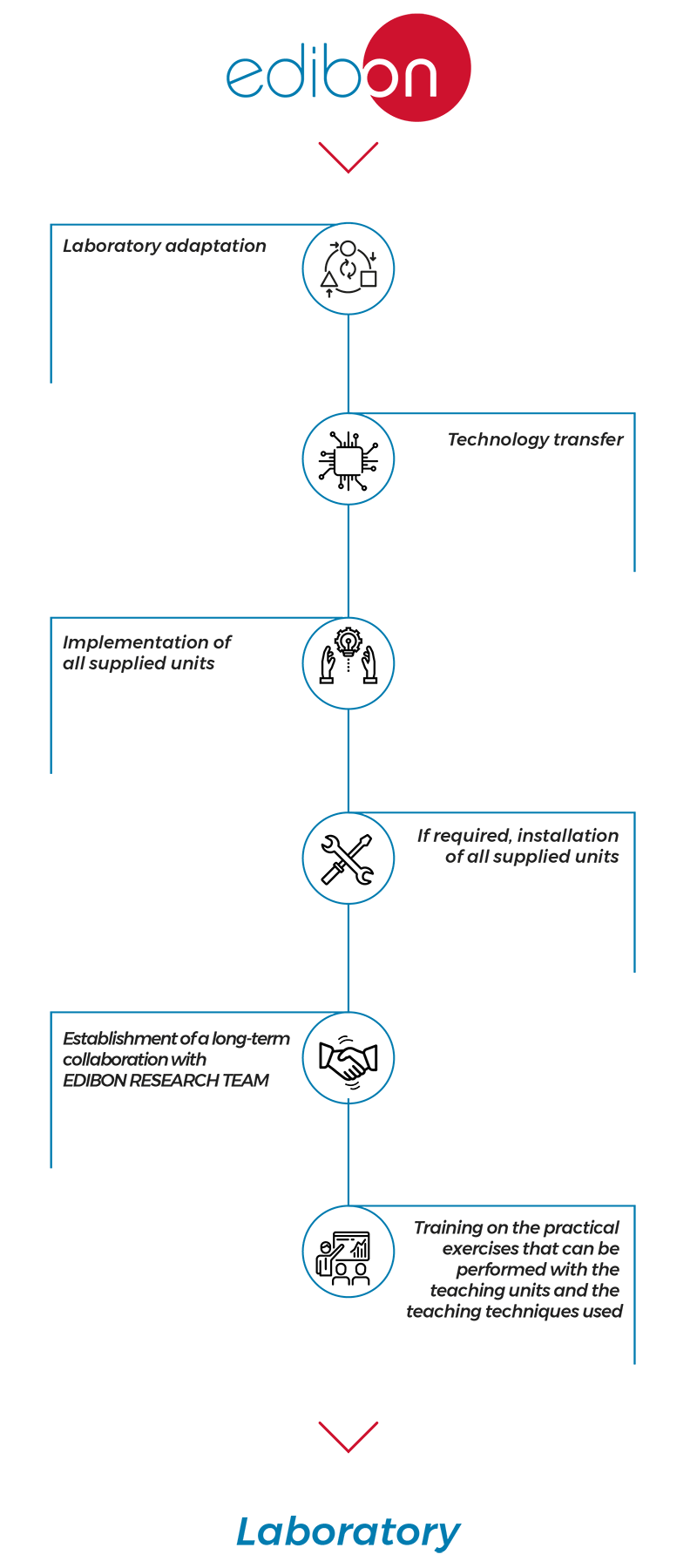 Different configurations for the same type of laboratory, depending on the required technology and  purpose, are available:
LABORATORIES PRE-DESIGN BY EDIBON
Already designed by EDIBON, offering full training.
Set of units selected according to the level/space available in the laboratory.
You can choose all the modules you consider necessary to create your own laboratory.
CUSTOM DESIGN LABORATORIES
EDIBON offers you the possibility of a custom-made laboratory design, so that we get the most suitable configuration for you.     
Starting from a previous study of your needs and having the continuous support and advice of our design and research department, we can offer you a complete laboratory designed according to your needs.
By having our own R + D + I department, we can even design customized units under your requirements.
All our laboratories can be completed with the expansions offered by EDIBON.